News
Please check the site periodically as I will be adding on new images of artworks as available.
Barbados Art: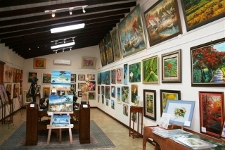 With locations at Sugar Cane Club Hotel and Spa, Maynards, St. Peter and their newest location at Sunset Crest in St, James, you are destined to find a variety of artworks by Marilda as well as other artists from Barbados and the region and as far as Peru, Bali and Vietnam.
We look forward to your visit. Please call us at our Sugar Cane Club Hotel & Spa branch at 246 422 5026 or at our Sunset Crest location at 246 419-8370. The art viewed in this site can be seen at the art gallery in Barbados.
We are a Member of Barbados Arts Council.